A Little History
Past, Present & Future
Woodinville Import Auto Repair was originally established by Norman Vitue in 1976. Norm and his wife Kathleen Vitue moved Woodinville Import Auto Repair to its current location in 1989. In 1995 Norm hired Scott Neisinger, a young, eager technician. Through the years Norm encouraged Scott to increase his skills through training and certification. In 2001 Norm asked Scott to become his manager and service writer. Over the next 12 years Scott continued to grow the business through his personal and professional relationships with his customers. On April 1, 2014 Scott and his wife Tonya became the proud owners of Woodinville Import Auto Repair, upon the retirement of Norm and Kathy Vitue.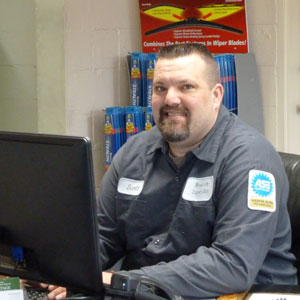 Scott has been an automotive technician for 22 years and is currently an ASE Master Technician. He still spends much of his time in the shop working on jobs himself or alongside the technicians. By doing so he keeps up-to-date on current technology. He believes in a friendly, honest approach with all customers and works to make every experience a pleasant one.
Bringing his wife Tonya into the business has added to that pleasant experience. After working for the Everett School District for ten years, coming to work at an automotive shop was certainly a change. Like many things, she embraced the change and has really enjoyed this new experience. Together they work to create a family-friendly atmosphere to bring your automotive needs.
Woodinville Import Auto Repair
15632 NE Woodinville Duvall Pl
Woodinville, WA 98072